Garden Art in association with Chelsea Fringe, 2012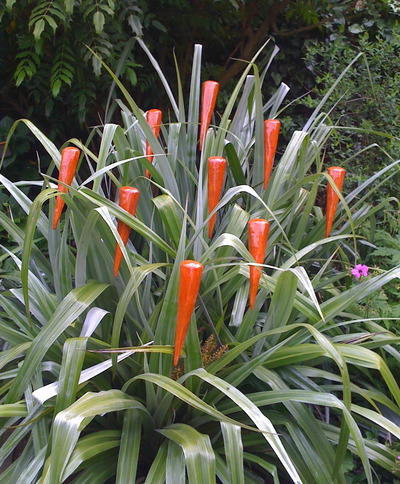 Location
Hampstead, London NW3. Please phone for details.
Opening times
Saturdays and Sundays, 11 am – 6 pm Weekdays by appointment only
Artists talk with Jonathan Garratt and Lisa Pettibone on Sunday 20 May at 3pm. Free, but numbers will be limited due to space considerations. Please email info@maureenmichaelson.com or phone 020 7435 0510 if you would like to attend. The talk will not take place if there is heavy rain at the advertised time.
About the exhibition
This is the 9th exhibition to be held in our Hampstead garden. We are very excited that this year it is associated with the first Chelsea Fringe festival. Our Garden Art exhibition has become a favourite of many garden owners and visitors throughout greater London. The exhibition demonstrates that artworks can enhance even the smallest outdoor space & provide colour and focal points even in winter when there is little of interest in the garden.
The motivation for the exhibitions has always been twofold. The first is to provide a much needed showcase and source of income for UK based artists. We aim to encourage support of artists whose work is made to suit local climate conditions in contrast to the mass-produced objects usually available. All items are handmade, affordable, and frostproof. Secondly we aim to encourage, educate and inspire people to incorporate beautiful and well made objects into their own outdoor spaces. We show works that are suitable in size and price for domestic situations, including patios and roof terraces. All are of outstanding quality, and are carefully selected according to the highest gallery standards.
This year we are featuring seven makers: Peter Clarke, Frances Doherty, Jonathan Garratt, Chris Lewis, Helen Nock, Lisa Pettibone and Emma Stothard. They use vastly different materials, including copper, steel, ceramic, slate, glass and willow. Items include seats, tables, sculpture, installations, and pots and planters in a wide range of sizes.