There is no exhibition in the garden in 2017, however the Gallery is able to source or commission artworks for clients as usual.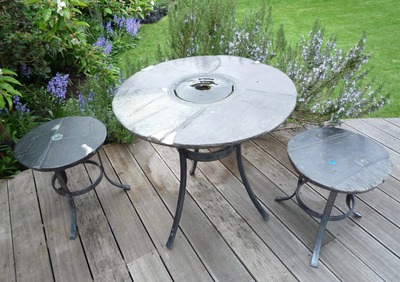 About the exhibition
Mostly Mosaic Workshops with Helen Nock. Sat 3 June, 3-5pm and Sun 4 June, 2-4pm. Booking required. Artist Talk Sun 4 June at 4pm, free to attend. If you are interested in talking to Helen Nock about commissioning work, please contact the gallery to book an appointment.
Helen will be talking about all sorts of topics including mosaic techniques and her artistic journey during the workshop sessions, so even if you are not participating in making a mosaic, you may find it very interesting to observe the session. There is no charge for observing the workshops or for attending the talk on Sunday.