Monica Young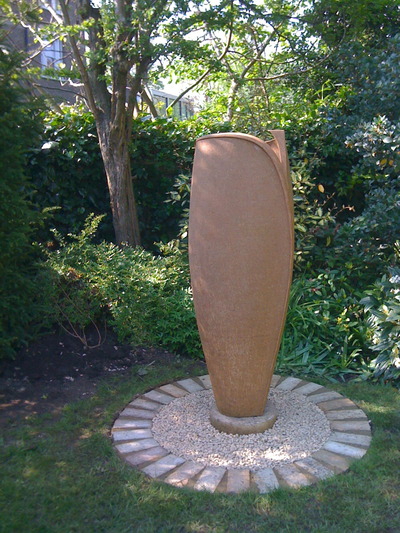 It is with regret that I announce that Monica Young passed away peacefully in October 2004.
Success came late for Monica Young who was born in Paris in 1929 to an English father and French mother. The family moved to England in 1938. After having trained and worked as a painter until her forties, a chance encounter introduced her to ceramics, which she immediately fell in love with and decided to make her life. She was self taught as a potter. This meant she was free to break all the so-called rules of what was supposed to be possible in pot making. She therefore was the only person foolhardy and brave enough to build with coils pots taller than herself. She set up a studio in a remote part of North Yorkshire, which was the only place she could afford to build a home, studio and kiln to pursue her pot making. Having lost her health as a result of a poor diet as a painter in Barcelona in her twenties, she continued to live a very frugal life right to the end, sustained almost entirely by cigarettes and coffee. From personal experience I can attest to her being one of the worlds worst drivers, and she survived two separate fairly serious traffic accidents in 2002.
Ignored until about ten years ago, she became famous at a very late stage, with profiles in several magazines and winning the gold medal at the International Craft Exhibition in Munich in 2002, despite her pots not having been exhibited properly in the judging arena. A profile of her was aired on BBC4 Womens Hour in 2003 and her cigarette induced gravely voice and down-to-earthness proved so popular that the programme was repeated due to popular appeal.
Her giant coiled pots have become collectors items which sell for thousands of pounds and stand in Embassies across the world from Tokyo to New York.